Epstein Hitting offers in-person training options for baseball and softball hitters.
Private Training Events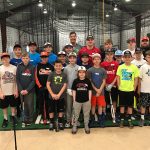 Bring Jake to you for private team and organizational hitting events. Here, Jake will personally train both your coaching staff and players in this two-day hitting-intensive event. Pick from the 2 layouts below or customize your own event to bring one of the nations premier hitting instructors to your hometown.
Train at The Lab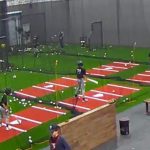 Creating a facility that "belongs" to the players is our #1 goal. The Lab has created an environment, not unlike many top D1 programs, to put the athlete first. Powered by Epstein Hitting, we support and help our players attain their goals. It takes hard work, dedicated work ethic and an endless amount of positive energy and competition to bring athletes to their peak performance. We have created a training environment where athletes can't wait to arrive to work hard every week to beat their personal bests.