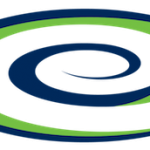 Hi Jake,
We just got to play in our first (and only) tournament this fall  – just this past weekend.  I was a little nervous about how Anders would perform, but my concerns were quickly wiped away…
I am not saying we are there yet, but in his first AB with his new swing he smashed A LINE DRIVE back up the middle!!!!  He went 2-3 in the first game with a walk.  His confidence went through the roof!!  He continued to do well both Saturday and Sunday (four games total).  Overall, I was pleased, but more importantly, he was having fun and his confidence went through the roof.  He is having so much more fun and now that he is seeing the fruit of his labor – he wants to work all the harder.
Thanks so much for the online academy!  I really mean that.  We have wanted to get him working with you for some time, but until this came along – we just couldn't make it work.  We both are excited and look forward to continuing our work with you!
-Ralph
Anders got a good pitch to hit, and he drilled it!  Thanks to you!
Anders Hegedus
Candler, NC